Monia Mary Treasure
Character Profile
Game
Wario Land Series
Age
17
Alignment
Protagonist
Roommate
vacant
Character Parent
Mona
Victory Moments
Found diamond in my locker and have friends is my very best moment of my days.
K.O Moments
Lost everythings i need for my school year is the worse.
Favourite Subject
Math and Physical Education
Least Favourite Subject
Technology class.
Quote
I am beautiful today
Victory Friends
Everyone want to be my friend, i am so sweet with everyone in the school.
Sir, i need help for my work"
Monia Mary Treasure is the daughter of Mona in Wario Land.
Personality
Edit
She's a nice girl and friendly, she also curious like her mother she dream to find some treasure, She's also lost a little bit of temper.
Physical Descriptions
Edit
She have ginger orange hairs, she wore a pink shirt and pants with belt and have pink heels on her feets.
Relationships
Edit
She's the only daughter of Mona, she's exactly look like her mother .
She's friends with everyone in school, everyone like her because she's really nice to people.
A little pink bird called Jewel.
She had a crush on Warius Bros.
Honey T. Syrup is her rival, because she force Warius to be evil, when she know he don't want to.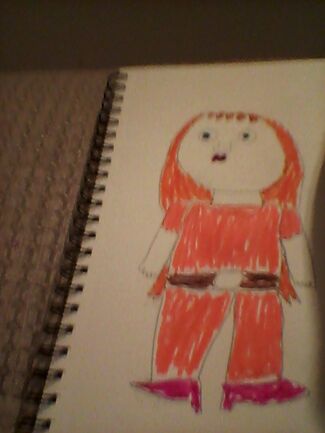 Basic
Community content is available under
CC-BY-SA
unless otherwise noted.